minimum

8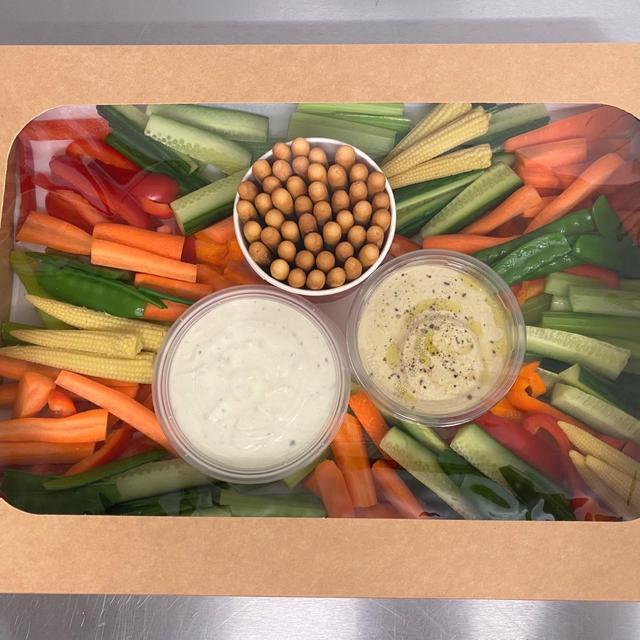 Crudités & Dips Platter (24hrs notice is required)
A minimum 24hrs notice is required. Miniimum 8 perople (£20 per platter)
The price incluced a choice of two dips and a selection of crudités.
Our food platters are all made to order and delivered to you in a purpose made boxes that are not reusable.
You can select your favorites or leave it to us.
Gluten free options are available on request.
Please let us know if you require any vegan / vegetarian options or have any special requirements or allergies that we need to be made aware of.
Popular Dips
Mini Bread Sticks
Carrot
Celery
Red Pepper
Yellow Pepper
Radishes
Spring Onions
Hummus Dips
Garlic & Herb
Creamy Cheese
Avocado Dips